About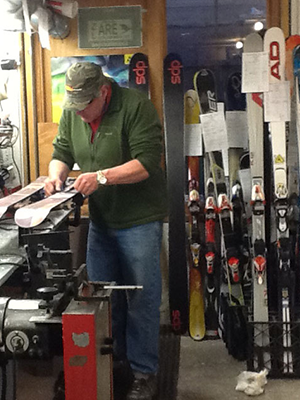 Since 1972, A Racer's Edge has been the ski shop of choice by locals, visitors, and world-class athletes for the very best in skis, ski equipment rentals and even properly fitted ski boots!

Our staff has years of experience in the ski equipment rental business and we serve locals, visitors, and even world-class athletes. We offer the very best in skis and ski rentals including properly fitted ski boots, helmets, poles, snowboards, and any other equipment you need while in the Breckenridge, Colorado, area! You won't find anyone in Breckenridge who knows more about having a great time on the mountain than the team at A Racer's Edge!

Whether your goal is to conquer the steepest slope or spend some quality time gently gliding through the snow with your children, we have the correct skis for you along with properly fitted boots that make all the difference in the amount of fun you will have.

We will provide you with best skis for your size and ability along with the current snow conditions. We also guarantee that every piece of our equipment is tuned every time it is returned, so you will enjoy the best performance possible while on the slopes.

Whether you need to rent a pair of skis, ski boots, pole, helmet, or snowboard, A Racer's Edge is the ski shop for you in Breckenridge, Colorado!